Rich tomato based meat sauce with beef or pork is combined with all the traditional ingredients of pasta Bolognese for a flavorful week night meal that is easy whip up.
Click HERE to order your monastery cookbook to get this recipe as so many others!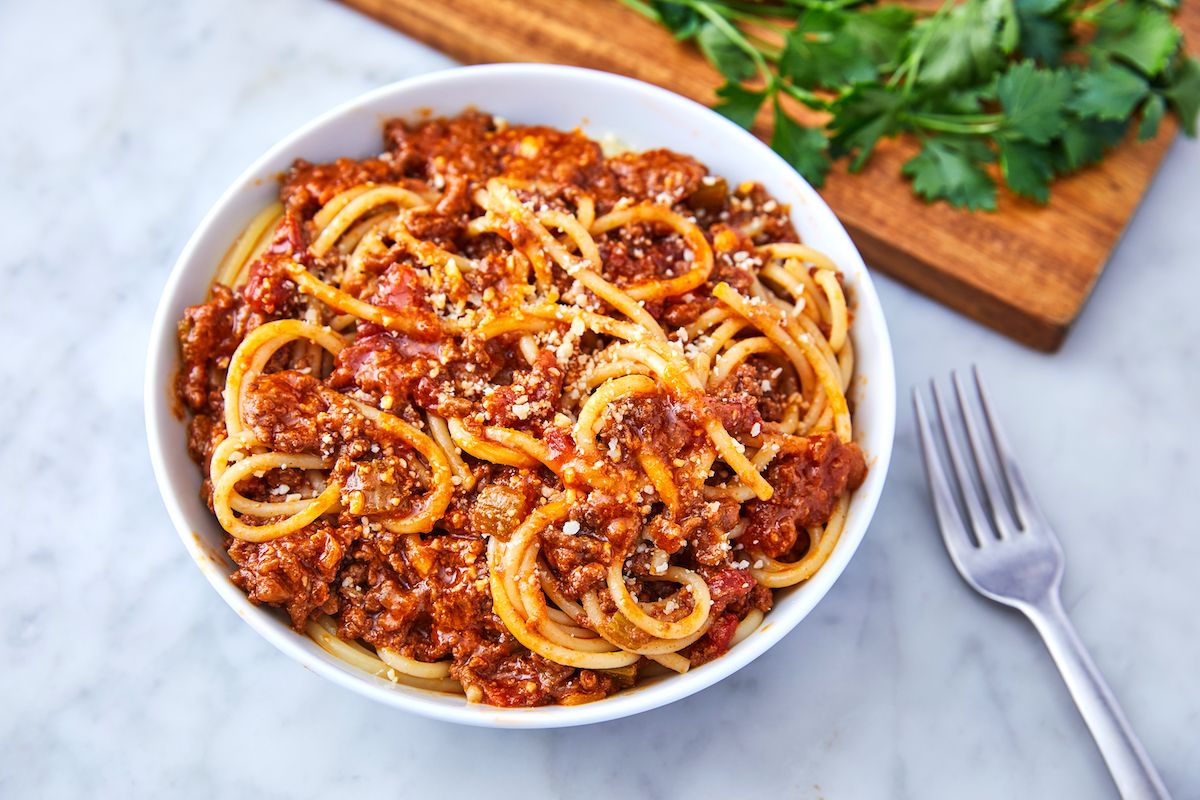 Ingredients:
2 TBSP olive oil
8 garlic cloves crushed
1 onion finely diced
1 carrot finely diced
1 rib celery finely diced
1 lb ground beef
1/2 lb ground pork
1-1/4 cups red wine or beef broth
1 cup whole milk
28 oz can whole tomatoes with juice
4 TBSP tomato paste
1 tsp Italian seasoning
1 bay leaf
1/2 teaspoon salt
1⁄4 teaspoon black pepper
pappardelle or tagliatelle or another long pasta
Instructions:
Sautee onion in oil over medium heat until it starts to soften, about 3-4 minutes.
Add garlic, carrot and celery. Cook until softened, an additional 5 minutes.
Add beef and pork. Brown until no pink remains. Drain fat.
Add wine and simmer until evaporated, about 7-9 minutes. Add milk and simmer until evaporated, about 6-7 minutes.
Stir in tomato paste, Italian seasoning, tomatoes with juice and bay leaf. Break tomatoes up with a spoon.
Cover and simmer 30 minutes or until thickened. Season with salt & pepper to taste.
Meanwhile, cook pasta according to package directions. Drain, reserving 1 1⁄2 cups of pasta water.
Toss pasta with sauce adding pasta water to thin out if needed. Serve hot with grated parmesan cheese.